Wednesday, June 24th, 2009
By Doug Nelson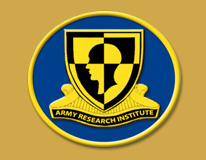 On June 3-4, 2009, Kinection attended the U.S. Army Research Institute's (ARI) Intercultural Assessment and Training Tools Interim Project Review meeting in Crystal City, Virginia. During this two-day event, companies with intercultural SBIRs through ARI shared their project status and discussed opportunities for collaboration. Projects that were represented included:
Kinection's "Cross-Cultural Competence Toolkit"
361 Interactive's "Measuring Learning and Development in Cross-Cultural Competence"
eCrossCulture's "Social Perspective Taking" and "Decoding Nonverbal Cues in Cross-Cultural Settings"
vCom 3D's "Cultural Context for Distributed Simulations"
CHI Systems' "CulturePad: Modeling Culturally Accurate Behavior in Multiplayer Game Environments"
Charles River Analytics' "CAATE: Culturally Aware Agents for Training Environments"
ARI-Leavenworth's "Training Tools to Improve the Teaching and Coaching Skills of Military Advisors"
This informative two day session, facilitated by Dr. Allison Abbe of ARI, gave participants an increased understanding of the content of other culture-related SBIRs.